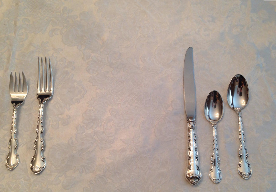 Modern 5 Piece Place Setting
From Left to right:
Salad fork
Dinner fork
Dinner knife
Tea spoon
Place spoon (clear soup)
Forks are placed on the left
Knives are placed on the right
Spoons are placed to the right of the knives.
A cocktail fork is the only exception to these rules. It is the only fork that will be placed on the right side of the plate. The fork in the figure below is an example of a cocktail fork.
In the photo above, you see the cocktail fork on the right side. It can be placed parallel to the other utensils or, as in this case, it can rest in the bowl of the soup spoon. The cocktail fork can also be brought in on the plate when the cocktail is served.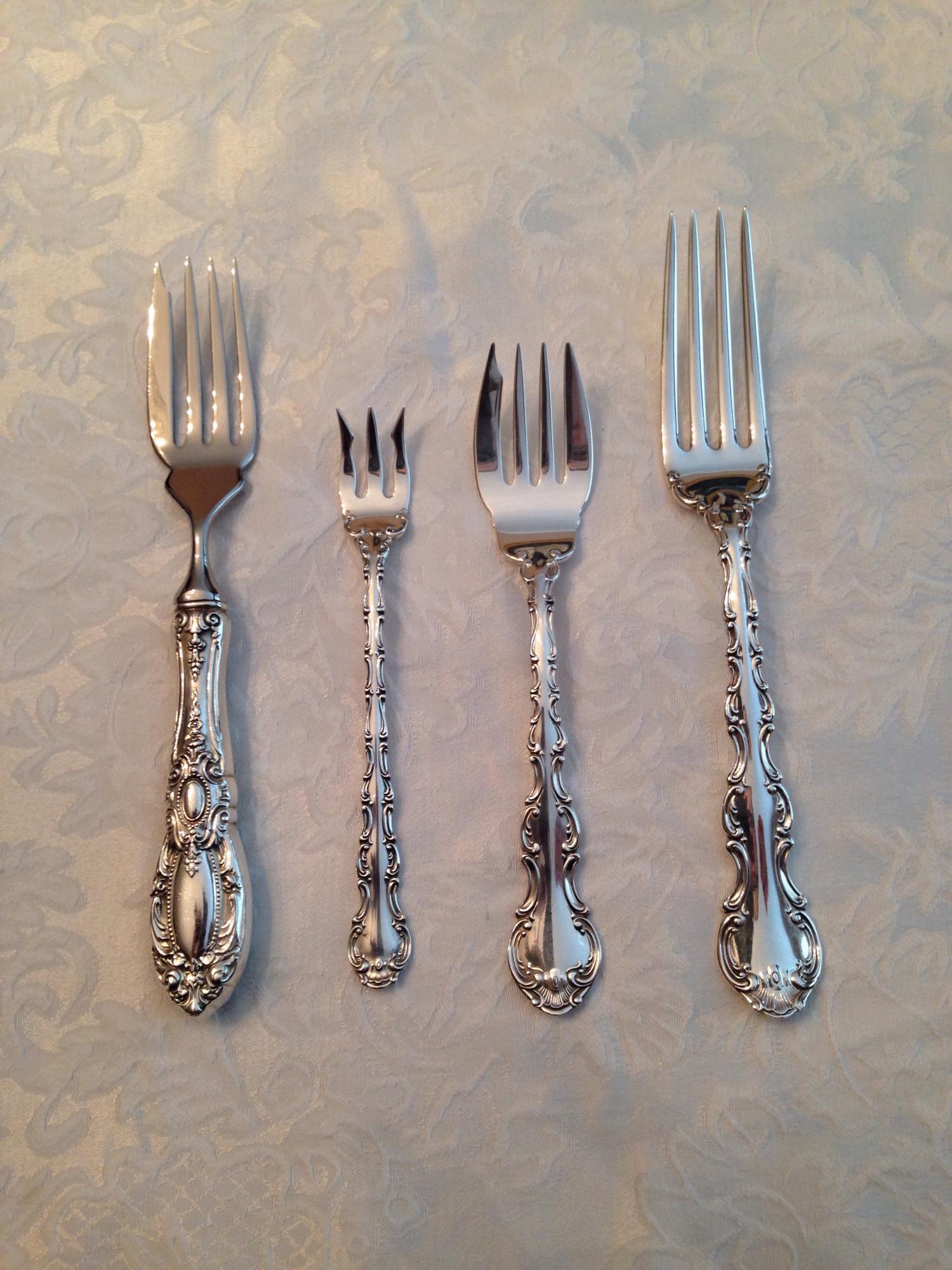 FORKS
These are examples of forks that are commonly used. In this example you can see the comparison of size. Starting from the left:

Fish Fork

Cocktail Fork

Salad Fork

Dinner Fork